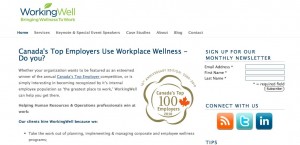 We are pleased to announce the launch of our new website.
You'll notice that our name, logo and overall website layout is new.  We've been busy at work creating new programing, updating our service models on existing programs and expanding into new areas of employee wellness.
We hope you enjoy your visit.  Feel free to send in comments about the new site. We're egar to hear what you have to say.